Thanks for printing! Don't forget to come back to Meriwether & Tharp, LLC for fresh articles!
Counseling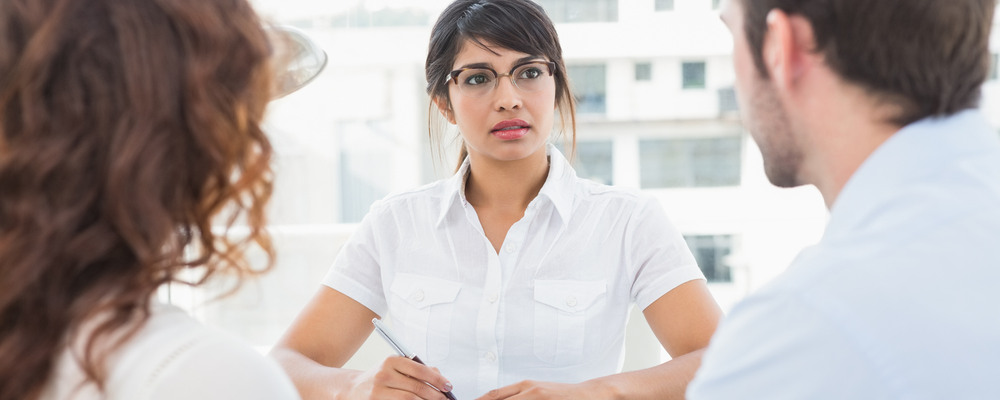 For individuals considering divorce in Georgia, it may be very difficult to determine whether divorce is the correct path to take, or if there is anything that may be done to possibly save their marriage. Marital discord may be caused by various issues. Some of these issues, such as infidelity, are readily identifiable. However, issues such as communication problems or a lack of trust between the spouses may be more latent.
It is often the more latent issues that lead to divorce, as it is often difficult for couples to identify and resolve the issues that plague their relationship.
Marriage counseling, or couples counseling, is a type of therapy that focuses on helping couples build and maintain a strong and healthy marriage. Additionally, if a couple has experienced a distressing event in their marriage, such as infidelity or separation, counseling may help the couple repair their relationship by facilitating positive communication between the spouses, focusing the couple on what may be the true issues of contention in their relationship, if latent, and providing the couple with the emotional tools necessary to work toward repairing the problems plaguing in their relationship. Qualified therapists or counselors may help spouses work through issues such as infidelity and emotional affairs, mid-life crises and other major personality changes, empty nest syndrome, and the waning of emotional or physical intimacy between the couple. Not only may a marriage counselor guide spouses through their marital discord in an effort the save their marriage, but if a couple has already come to the conclusion that divorce is the path they wish to take, a counselor may also be able to help the couple acquirethe skills necessary to move forward in a positive direction and begin to develop their relationship as co-parents.
Practice Pointer - Individual Counseling
Collaborative divorce attorneys and the collaborative divorce process are most suitable for individuals or couples who are willing to work in good faith toward an agreement before initiating the legal divorce process and without resorting to litigation. Divorce matters that are especially contentious or matters where there is a history of domestic violence or abuse are not generally suitable for the collaborative divorce process. Additionally, those considering the collaborative divorce process or consulting with a collaborative divorce attorney should note that collaborative divorce attorneys commonly require their clients to sign a non-participation agreement stating that if the collaborative process is unsuccessful, the attorney will not participate in or represent the client in a litigated divorce.
If you have considered divorce, but wish to seek counseling in an effort to save your marriage or reconcile with your spouse, you may find a qualified Georgia marriage or divorce counselor via Theravive or The National Registry of Marriage Friendly Therapists. Both Theravive and The National Registry are online services designed to help individuals, spouses and families seeking qualified counseling services identify the counselor best suited for them. Be sure to seek out a counselor who has been appropriately trained and licensed. Look for a counselor who is a Marriage, Family and Child Counselor (MFCC) or a Licensed Marriage and Family Therapist (LMFT).
Did this article help you?
Thank you, we appreciate your feedback!